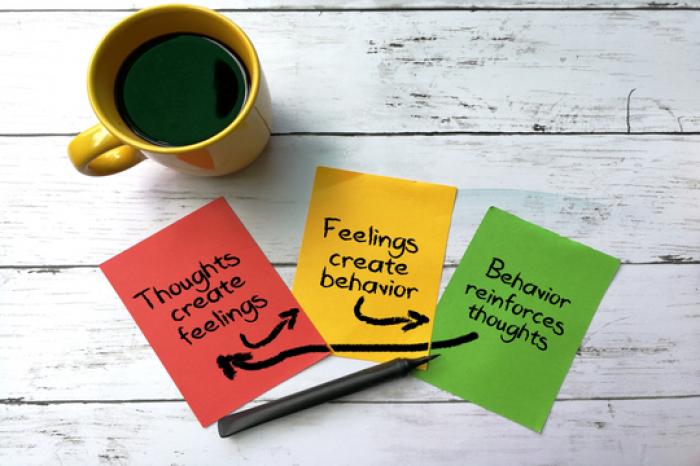 Cognitive-behavioral therapy (CBT) is one of the most researched and widely used forms of psychological treatment, particularly in the field of mental health. Though its use in clinical settings has existed since the 1960s, it's only in recent years that this form of psychotherapy has begun to make its way into mainstream awareness as a viable treatment option for many different mental illnesses and conditions, including depression, anxiety, substance abuse problems, eating disorders, personality disorders and PTSD among others. But what exactly does CBT entail? How does it work? And how can you get the help you need from CBT?
How Does It Work
By changing your behavior and how you think, Cognitive Behavioral Therapy helps you to live a healthier life. The therapy asks that you take an active role in your recovery by learning how to challenge faulty thought patterns, replace them with positive ones, and solve problems in healthy ways. With a therapist's help, you can learn better coping mechanisms for stressors big and small, from job interviews to overwhelming feelings of grief or anger.
Benefits Of Using This Therapeutic Practice
CBT Therapy has been used to treat a wide range of problems including Depression, Eating Disorders, Insomnia, and Anxiety. More than just talk therapy, CBT allows for flexibility in therapy sessions. The patient (or client) does not have to follow a rigid schedule but can choose which day and time they would like to be seen. It is also typically covered by health insurance plans. The cost of one 50-minute session can cost $40-80 or less depending on location and insurance coverage.
Who Can Benefit From This Therapy
Anyone! There are many ways to get help from CBT, and you can use it for any number of issues in your life. It's perfect for dealing with negative thinking, anxiety, stress, or depression—but it can also be useful if you want to improve your interpersonal relationships or have trouble focusing at work. If you're feeling overwhelmed by anxiety or depression, cognitive behavioral therapy might just be what you need.
How To Use This Practice In Daily Life
CBT aims to show you how your thought patterns affect your moods, emotions, and physical state. It teaches you a step-by-step method of challenging negative thoughts that occur in all of us but can become more destructive if we don't recognize them. That's why it works best when practiced daily. Don't be surprised if you feel uncomfortable as you get used to doing it – remember, these are thoughts that have been damaging your mental health for years.
How to find a Good Practitioner
Cognitive-behavioral therapy is a common treatment for mental illness and anxiety. But what are your options, and how do you find a good practitioner? How can you ensure you're receiving quality care that will make an impact on your life? If you haven't yet found a therapist in your area, don't despair! You can have face-to-face video chats with therapists across all fields of expertise. You might not be able to see them physically in their office, but they offer specialized programs customized to meet your needs.
---